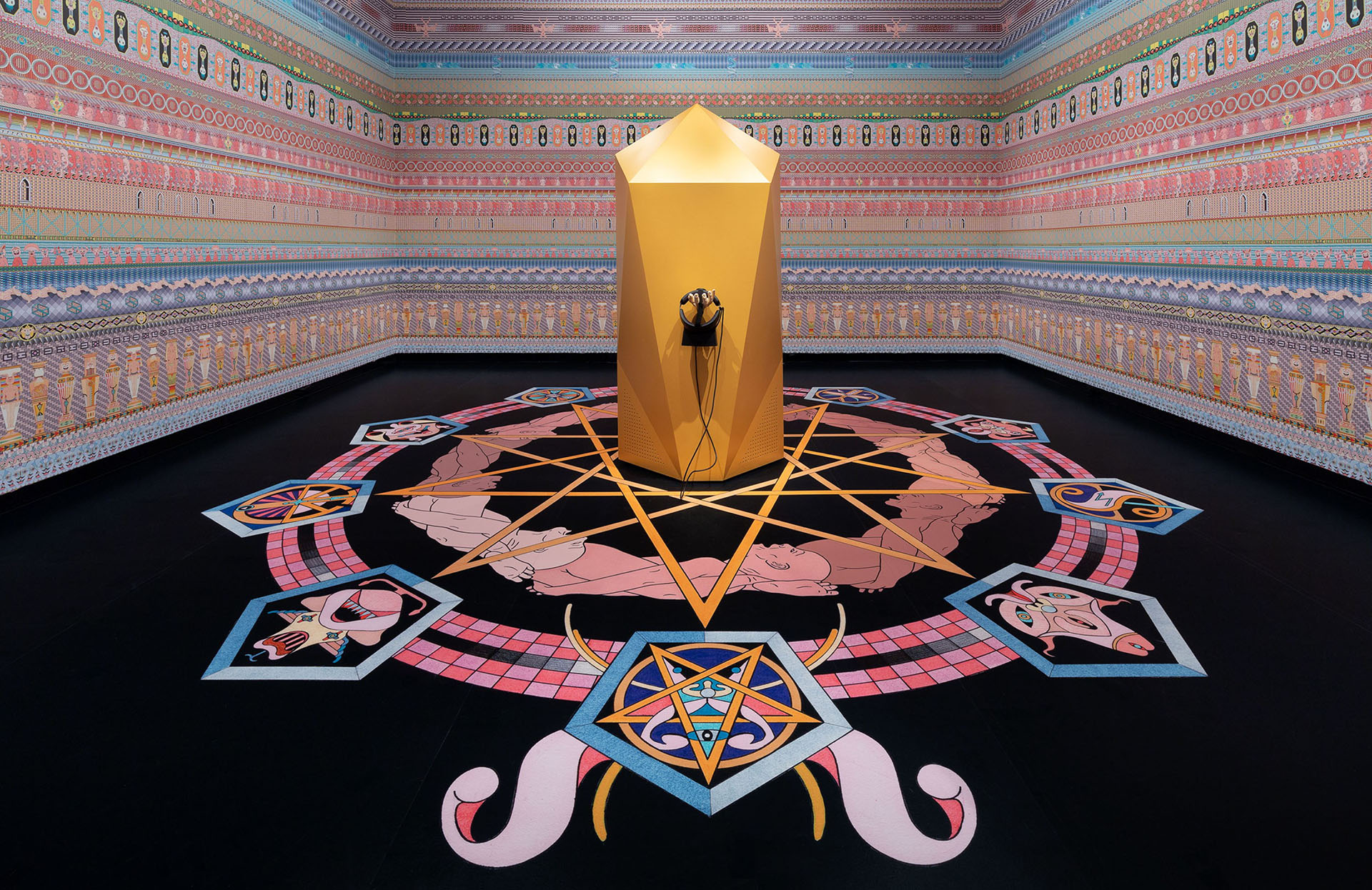 "TERMINUS, a collaborative exhibition by Jess Johnson and Simon Ward, opened Friday 4 May 2018 at the National Gallery of Australia in Canberra. The centrepiece of the exhibition is five new virtual reality artworks housed within bespoke structures situated on a full-scale tessellated floor map. Commissioned by the NGA and the Balnaves Foundation.
With their pioneering use of virtual reality, Johnson and Ward hold a unique position among contemporary art practitioners. Johnson's drawings are transformed from analogue into digital, and from solo practice into cross-disciplinary collaboration. Animated by Ward and enriched with input from developer Kenny Smith and sound composer Andrew Clarke, the result is TERMINUS: a mysterious universe of alien architecture populated by humanoid clones and cryptic symbols, explored via a network of travellators and gateways.
TERMINUS presents a quest, a choose-your-own adventure into the technological. Prepare yourself for a slippage of time and space as your journey propels you across five distinct realms: you will pass through Fleshold Crossing; take respite in Known Unknown; lose yourself within Scumm Engine; bravely face impending danger in the tower of Gog & Magog; and experience the brink of sensory overload in the psychedelic scenes of Tumblewych. The mysteries of what you ultimately seek will be revealed: an understanding that reality is not fixed but both malleable and multiple." NGA press release
TERMINUS is currently touring Australia courtesy of the NGA and has been shown in Canberra, New York, Tokyo, Hobart, Melbourne, Tauranga and was selected for the cancelled 2020 South By Southwest Art Program.
Also available on the Oculus Store for Oculus Rift
And on Steam for SteamVR devices
Press: